I have to say that the stock speakers sounds great! I made this replacement because of a gift, so yesterday (Friday 23) did this change.
These are the links for more info about specs and prices...
1- 2 pairs of Rockford Fosgate punch P1683 6x8-Inch:
https://www.amazon.com/Rockford-Fosgate ... gate+P1683
2- Amp Rockville RXA-F1 1600 Watt:
https://www.amazon.com/Rockville-RXA-F1 ... =rockville
3- 1 Rockville RWK42 Wiring Installation Kit:
https://www.amazon.com/Rockville-RWK42- ... ille+gauge
That's all i need to make a full speakers replacement for my escape. It's a great update and the sound quality performs much better with this parts and isn't xpensive. Now i'm needing the stock quarter panel for put a 10 or 12 bass on the rear. i'll make a post for looking this piece and see if somebody could help me to find this in the us!
Now the pictures!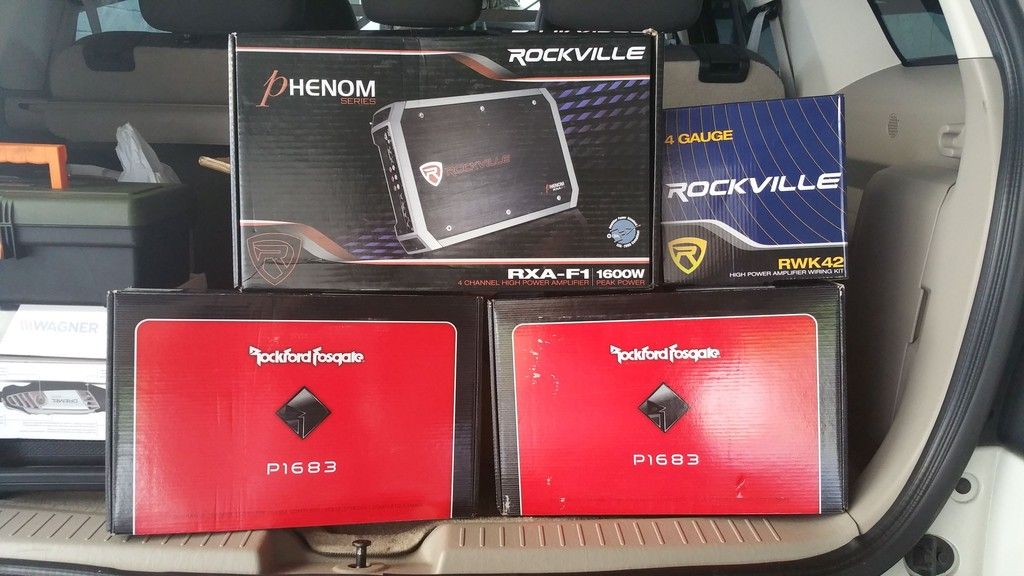 That's it. thanks for watching!