Since I had a nice weekend, I decided it was time to do something about the ugly gray brake drums. It became impossible to keep them "clean", and if you touched them the gray paint also got on your hands. You can also see a little rust on the drums. I went to autozone and got some black high heat paint, and some mild/ medium grit sandpaper. My neighbor also let me borrow his floor jack which helped a lot. Anyway, here's how the process went.
1. Pre-work, here is what they looked like before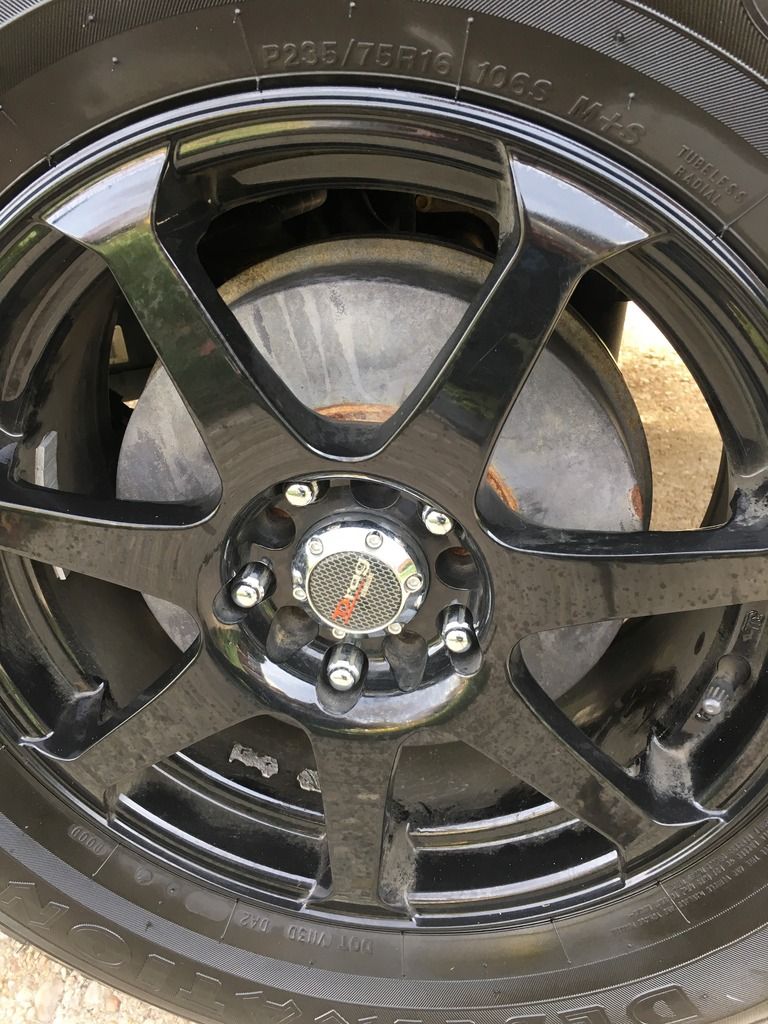 2. Jacked up by the differential. The jack wouldn't fit under the control arm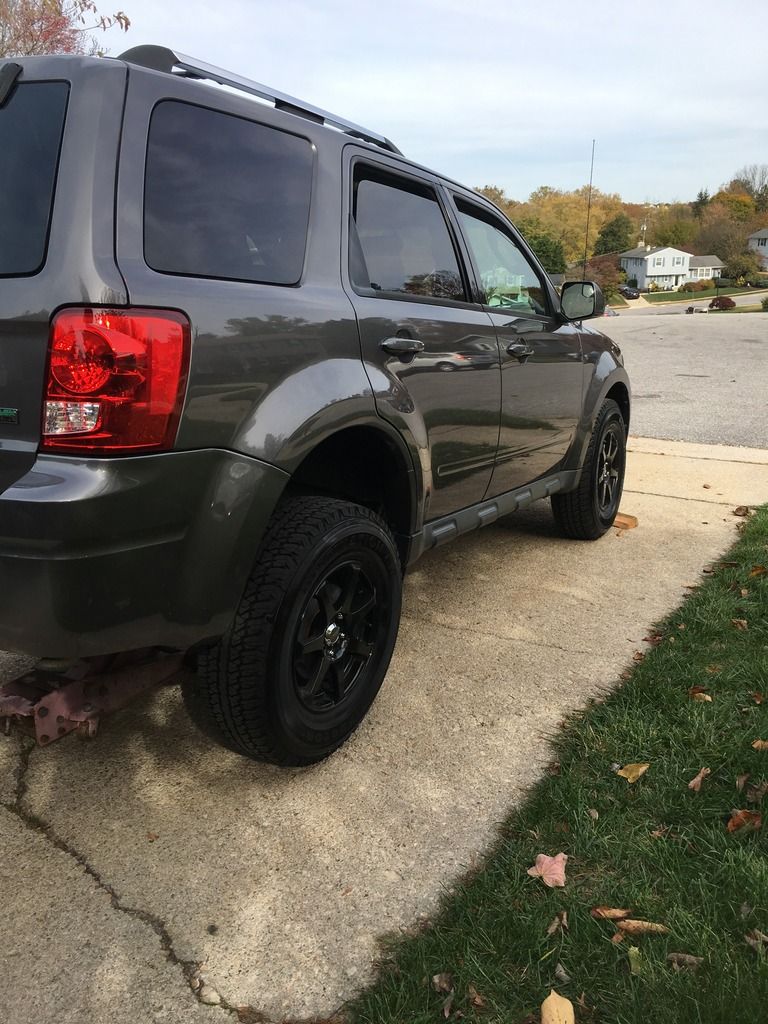 3. Pre-sanding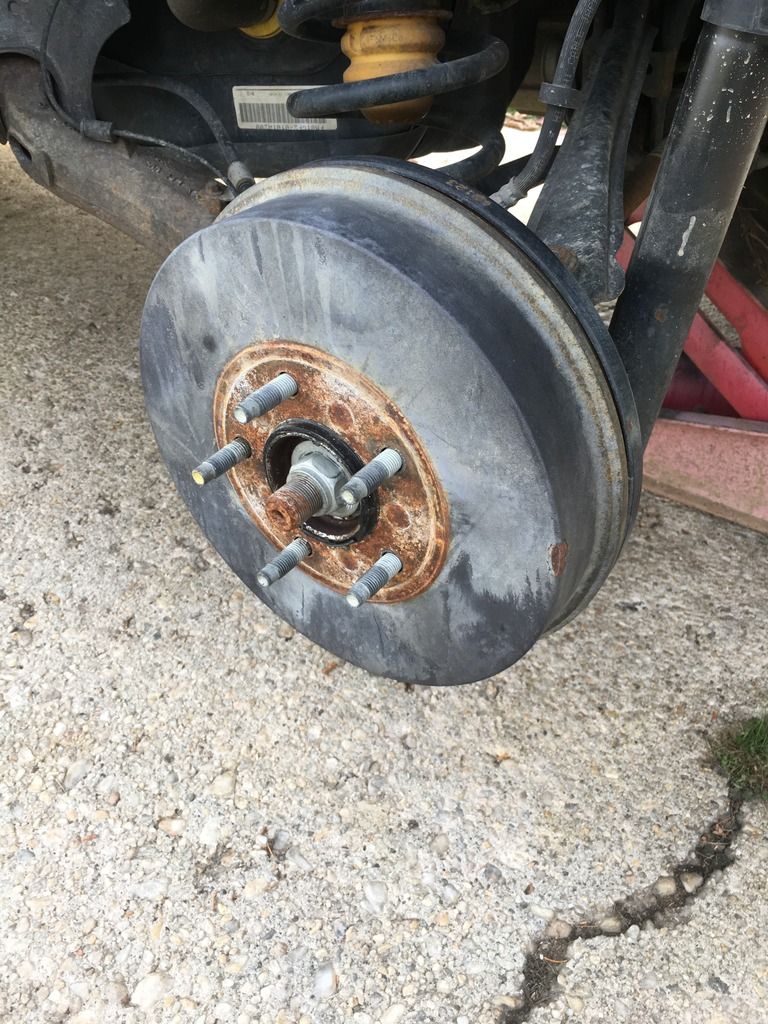 4. Drums sanded, and the studs wrapped up with masking tape
5. Also put tape behind the drums
6. Coat 1
7. Coat 2 (after ~10 minute wait time)
8. Waiting for the paint to dry (~20-30 minutes)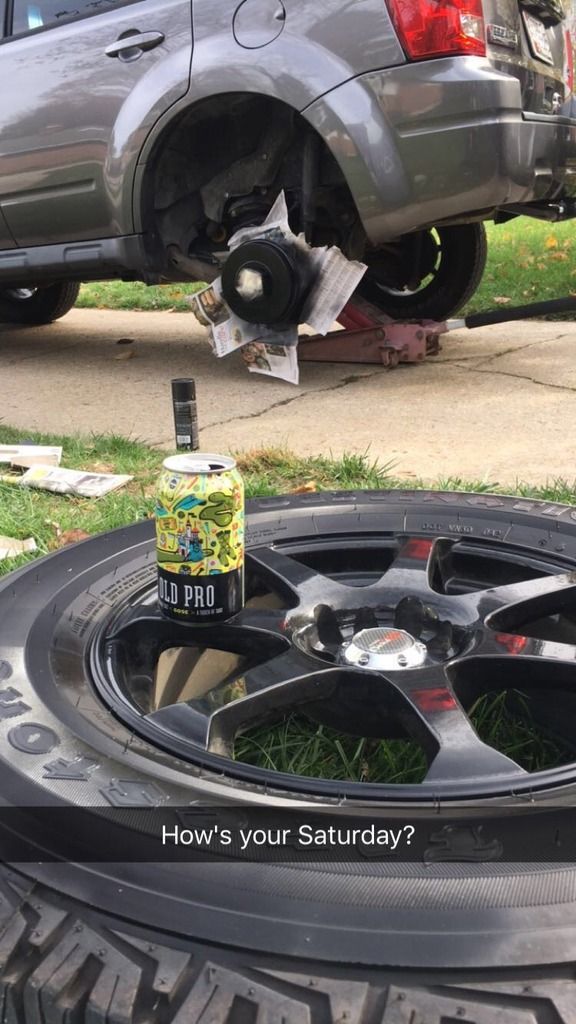 9. The finished product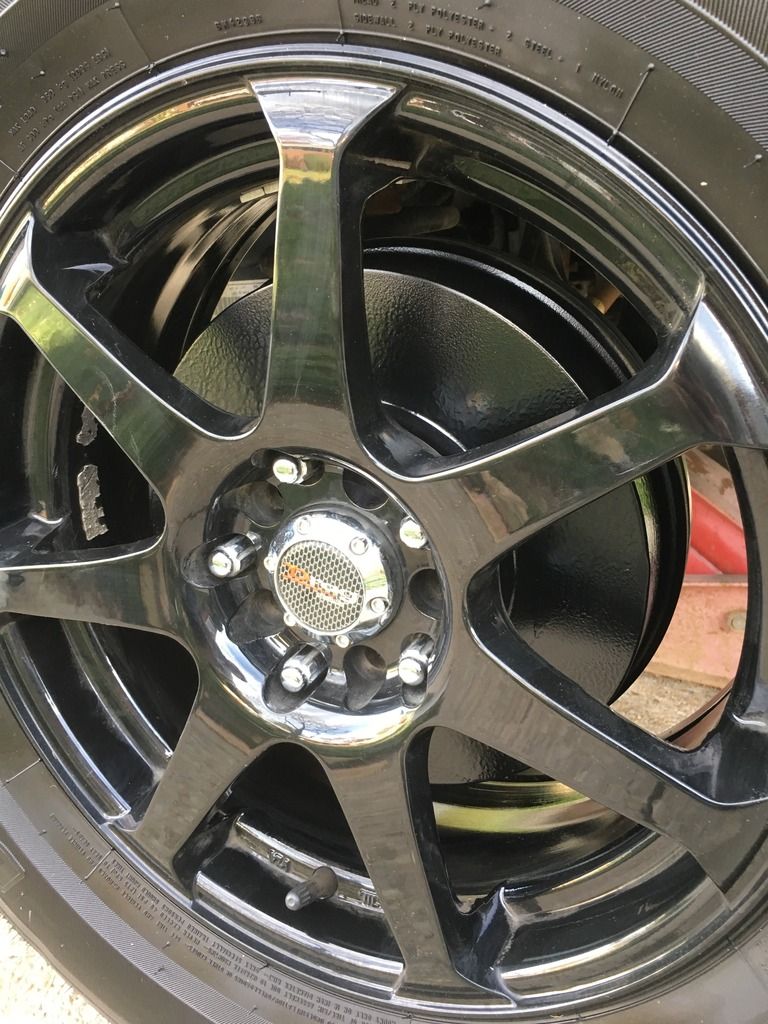 It looks a lot better (especially with the black wheels
) hope this little how-to can help others, enjoy!