This is my "new" 2011 Escape.. I have added the Spyder black projector/halo headlights along with a 6000k HID kit for the low beams, fog light HID kit is on the way. I tinted the tail lights with VHT Nite Shades. And my last mod for now is a custom dash piece I built from a double din kit .. It's an iPad mini dash kit. The iPad sits in there and is secured by a magnet. Has a suede backing on it for looks and protection. Audio plays over bluetooth. Going to be adding a lightning charger so that it can charge while using it. Let me know what ya think!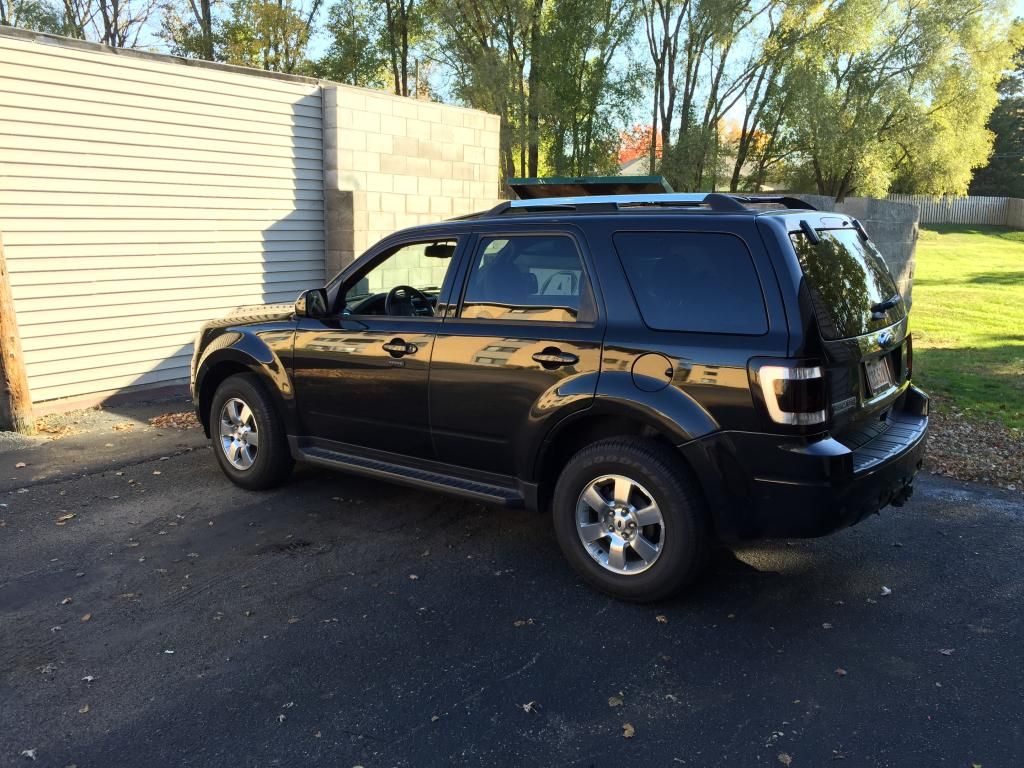 Projector head lights - off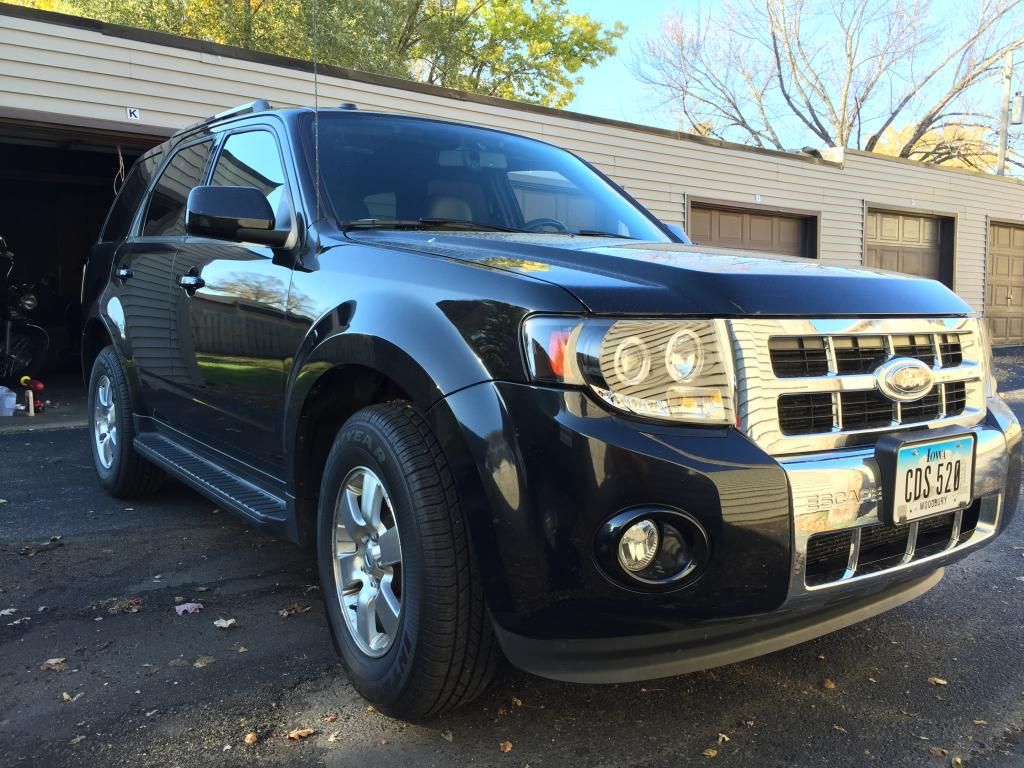 Projector head lights - on .. The HID light appears more blue in pics than it actually is in person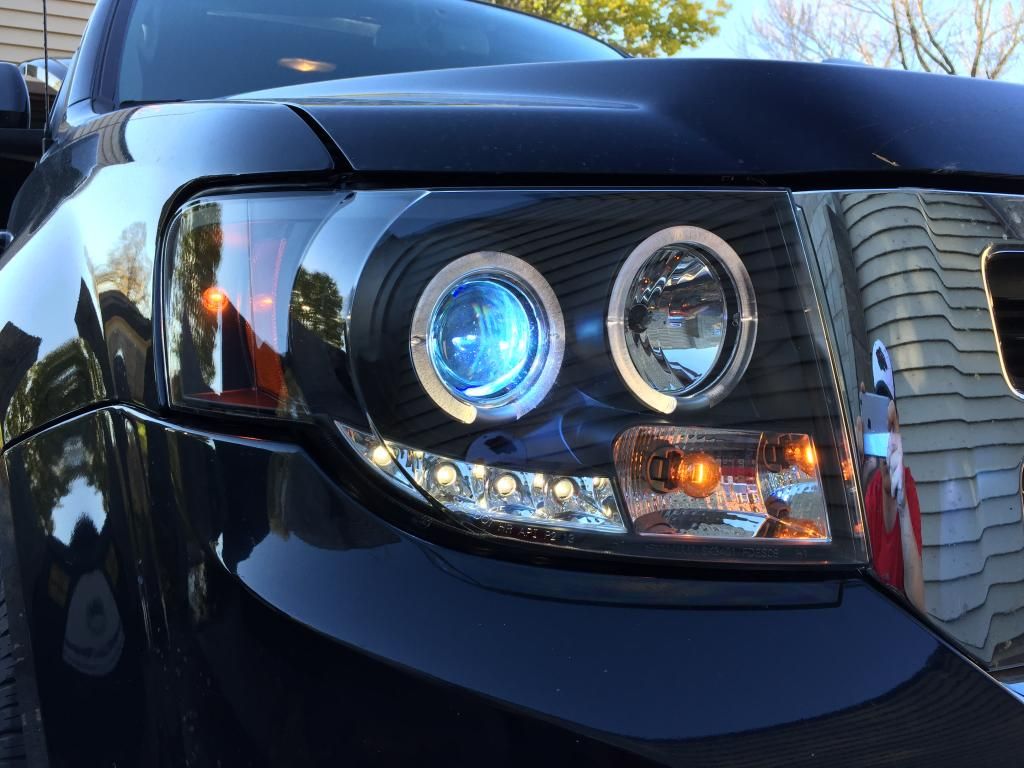 Tinted tail lights .. Look at that reflection! Nice and shiny.
iPad dash without iPad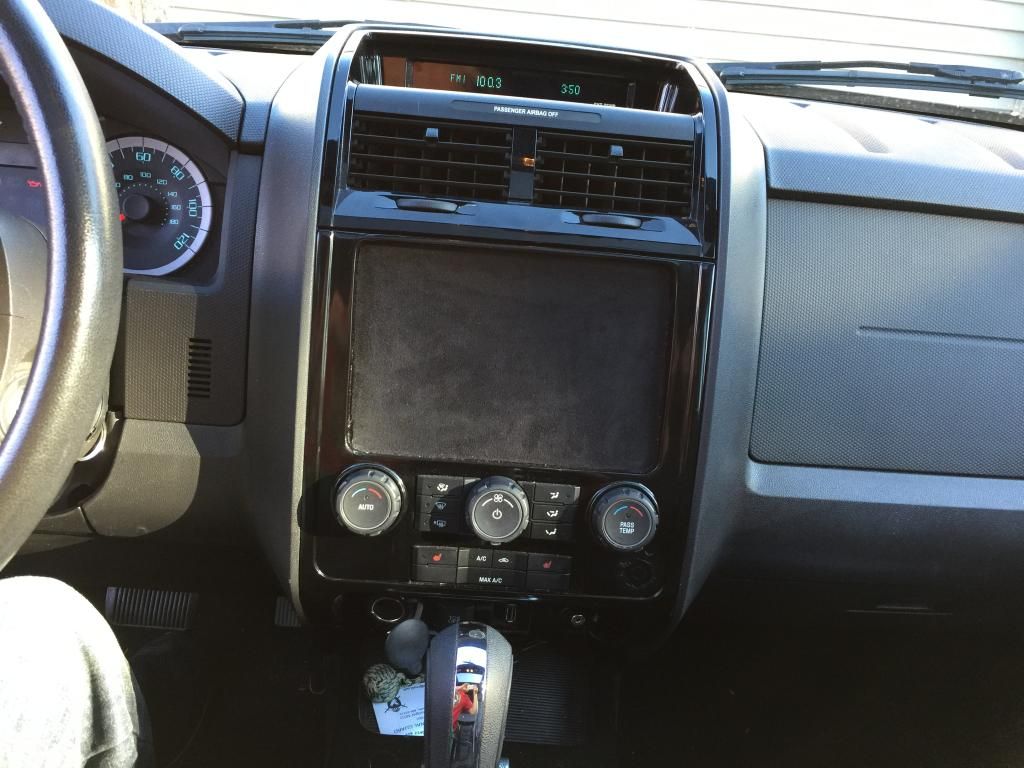 iPad dash with iPad